What do visitors need to know about driving in Finland – especially in winter? Snow and ice on roads, inclement weather and low-light conditions can make driving in Finnish winter a challenge. Make your drive safe with proper preparation and smart choices. You can also print out a brochure of the key guidelines on driving in Finland.
Before the drive:
Check the weather forecast and warnings
Check the weather at your destination and along the route especially when driving a long distance. You can check the road conditions

from Fintraffic's road camera service.

(Opens in a new window)

If road conditions are dangerous, consider making alternate travel arrangements or postponing your trip until conditions improve.
Plan your route
Plan your route and the roads you are going to take in advance. Check where you can stop for fuel, food and rest along the way.
Prefer main roads to avoid unplowed and unsalted road conditions.
Don't rely solely on GPS applications, route planners or internet map services. They can plot a route appearing shorter through lesser roads which especially in winter can be heavily coated in snow, unplowed and impassable.
Be aware that navigators and map applications may lead you to off-road areas. Driving on snowmobile routes, skiing tracks and other off-road terrain is prohibited.
Allow ample travel time. Compared to fair weather winter journeys can take a lot longer to complete.
Make sure your vehicle is prepared for winter
Check tyres and tyre pressure at least once a month when tyres are cold and remember that tyre air pressure decreases in colder weather.

Winter tyres are mandatory in Finland in winter months when weather and road conditions so require.

(Opens in a new window)

Top up windshield fluid and make sure the fluid is appropriate for the prevailing temperatures.
Keep the fuel tank topped up. Especially when driving in the rural area, it is better to be safe than sorry and have a good amount of fuel in the tank at all times.
Clear your car of ice and snow from the hood, roof, windows and lights. If left on the roof, snow may slide onto your windshield when you decelerate or on to other cars when you accelerate. Failing to clear the car of snow is also prohibited by law.
Keep a snow brush and an ice scraper in the car.
Know your AC or blower settings. Use your AC or blower to clear foggy windows.
Use the engine pre-heater before starting your car. Refer to your car owner's manual for more information.
Travelling with children?
By law children under the height of 135 cm must use a child safety seat. The Finnish Road Safety Council recommends that children travel in a booster seat, until they reach a height of 150 cm. Read more. (Opens in a new window)
In case of an emergency
Check to ensure that your car is equipped with a warning triangle and a high-visibility vest in case you need to leave your car, which will make you visible to other drivers if you need to leave your car when it's dark outside.
Make sure that you have warm clothing in case of an emergency.
On the road
Wear your seat belt
Always wear a seat belt.
As a driver ensure everyone in the car is buckled up properly also in the back seat.
Only drive when sober. Don't drink and drive.
Drive on the right
In Finland one drives on the right hand side of the road and passes on the left.
Keep to the right, but keep an eye out for pedestrians. On rural roads pedestrians walk on the left side of the road.
Choose the correct speed
Always follow the speed limits. Take note that the speed limits set the maximum speed not target speed.
Drive at speed that is safe for the weather and road conditions.
Keep a safe distance between you and the vehicle in front of you.
A built-up area sign (below) indicates a speed limit of 50 km/h. Often the maximum permitted speed is lower than this especially in city centres and residential areas.
Outside built-up areas, the speed limit is 80 km/h, unless otherwise indicated.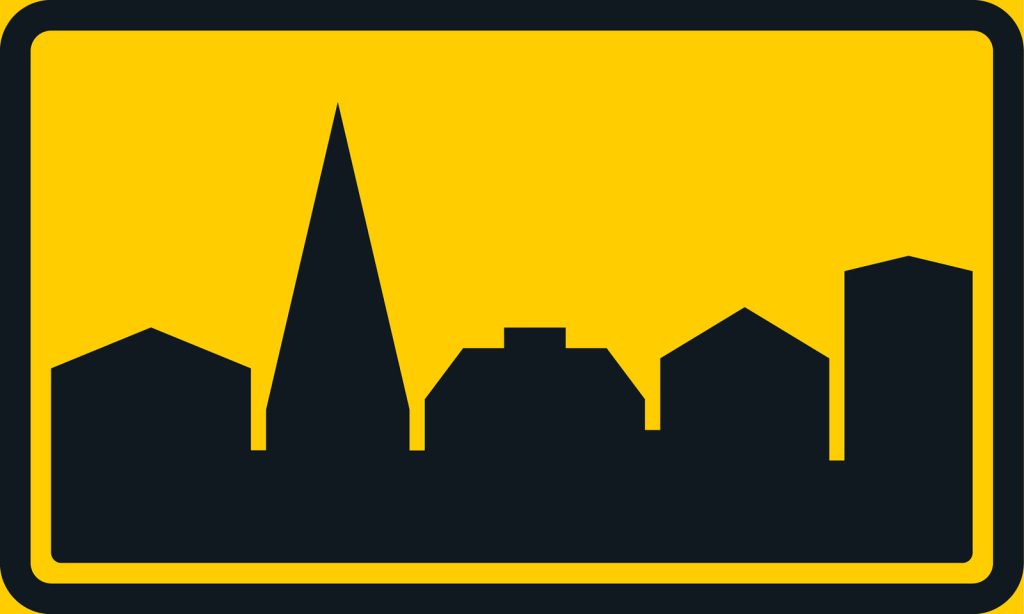 Use your lights
Drive with your headlights on. If only daytime running lights are on, the taillights are off. Especially in low-light conditions it is important that the taillights are on.
When it is dark, use high-beams on unlit roads.
Don't dazzle. When driving with high-beams on, always switch to low-beam lights when a vehicle approaches or you are driving close behind a vehicle to avoid blinding the driver.
If your vehicle has rear fog lights, it will increase your visibility for other motorists when turned on especially when visibility is poor. Your car owner's manual will have the instructions on how to use them.
Winter driving conditions
Fog, black ice, slush or snow-covered roads can make driving dangerous: your car may be more difficult to control and braking distances are longer than usual.
Drive with sense. Stay calm and be alert. Adapt your driving to the conditions.
Leave plenty of distance between your car and the vehicle in front of you. Distance between vehicles is key when driving in bad weather as you need a reasonable amount of space and time to brake safely.
Reduce speed before bends and turns, when the roads are slippery.
Don't make any abrupt turns or other sudden movements when driving. Doing so may cause your vehicle to lose control and skid.
If your vehicle starts to skid, take your foot off the accelerator in order to slow down and regain control of your vehicle. Look in the direction you want to go, and turn the wheel in the same direction.
Avoid cruise control if conditions are snowy, icy, or wet.
If driving becomes too risky, look for a rest stop and stop until it's safe to drive again.
Read more about difficult driving conditions.
Don't become a hazard when sightseeing
If you are on the lookout for Northern Lights, reindeer or sights, keep your safety and the safety of others in mind.
Keep your eyes on the road at all times.
Do not stop your vehicle in the middle of the road.
Park in designated turn off areas or other spots surely to be safe for stopping.
Do not leave your car unlit on the road under any circumstances. Use the hazard lights only in the event of an emergency.
Do not use your mobile phone when driving.
Beware of animals on the road
There is a lot of wildlife in Finland and collisions with elk and deer are somewhat common. About a third of Finland is reindeer husbandry area. The reindeer husbandry area covers Lapland and northern parts of Northern Ostrobothnia and Kainuu regions. When driving in this area be extra vigilant in case of reindeer.
When driving, scan your surroundings constantly. Watch for movement on the road ahead as well as to the sides.
Slow down if you spot an animal on the road.
Be especially vigilant when you see a warning sign on the road.
Be aware of high-risk times. The elk are usually on the move one hour before and after dusk and dawn especially in the autumn from September to November.
Stay alert and be prepared to see reindeer on or near the roads when driving in the reindeer husbandry area.
If you see one reindeer, there might be others nearby. Reindeer move around in herds.
Call 112 if you hit an animal.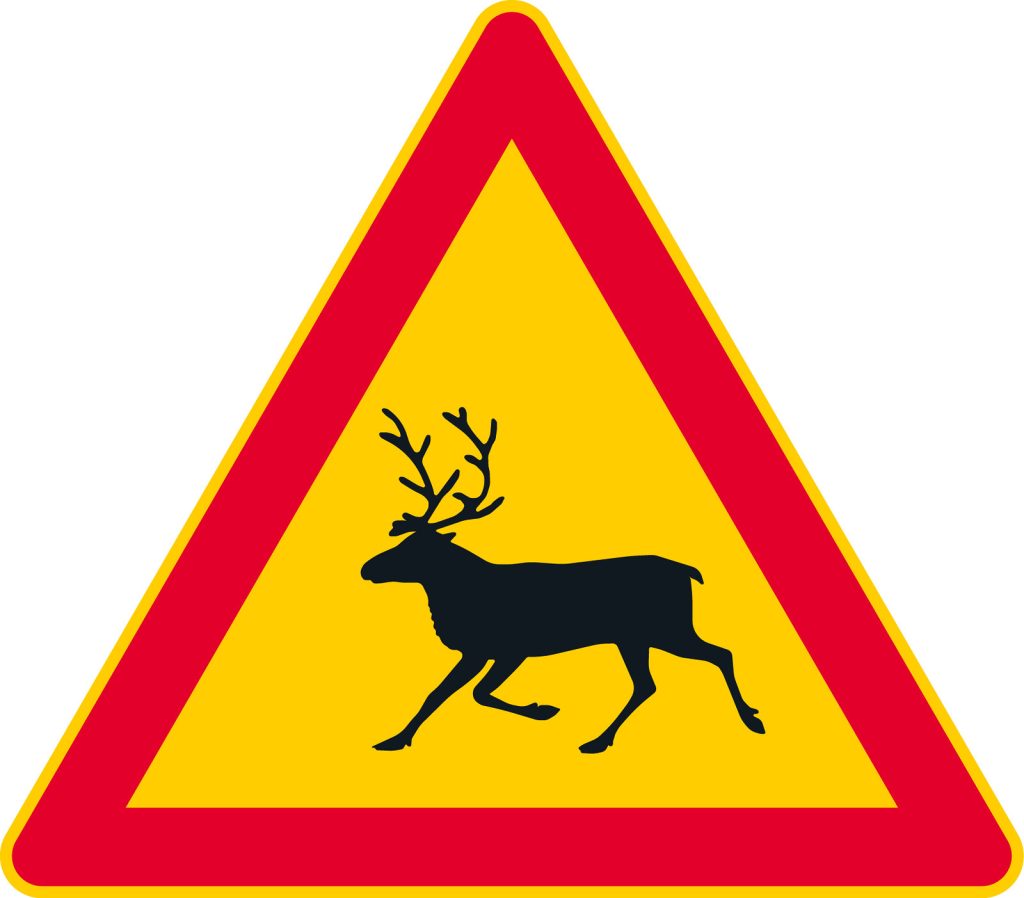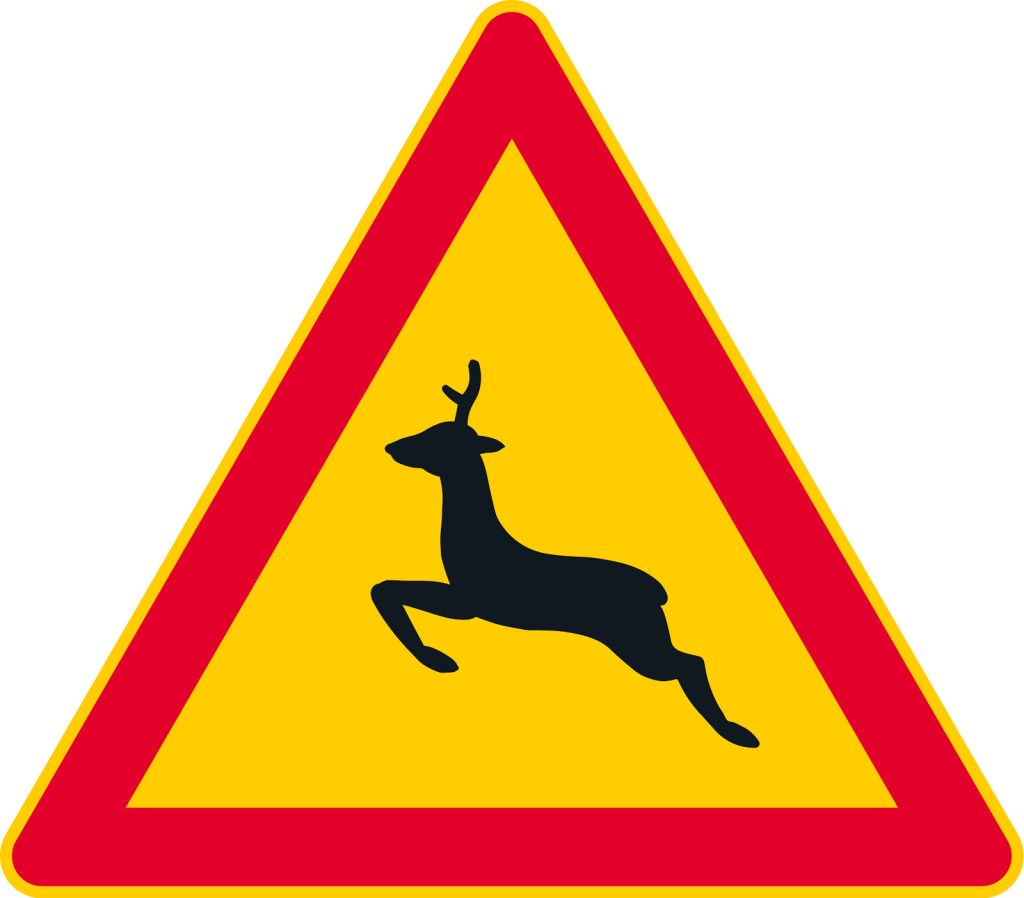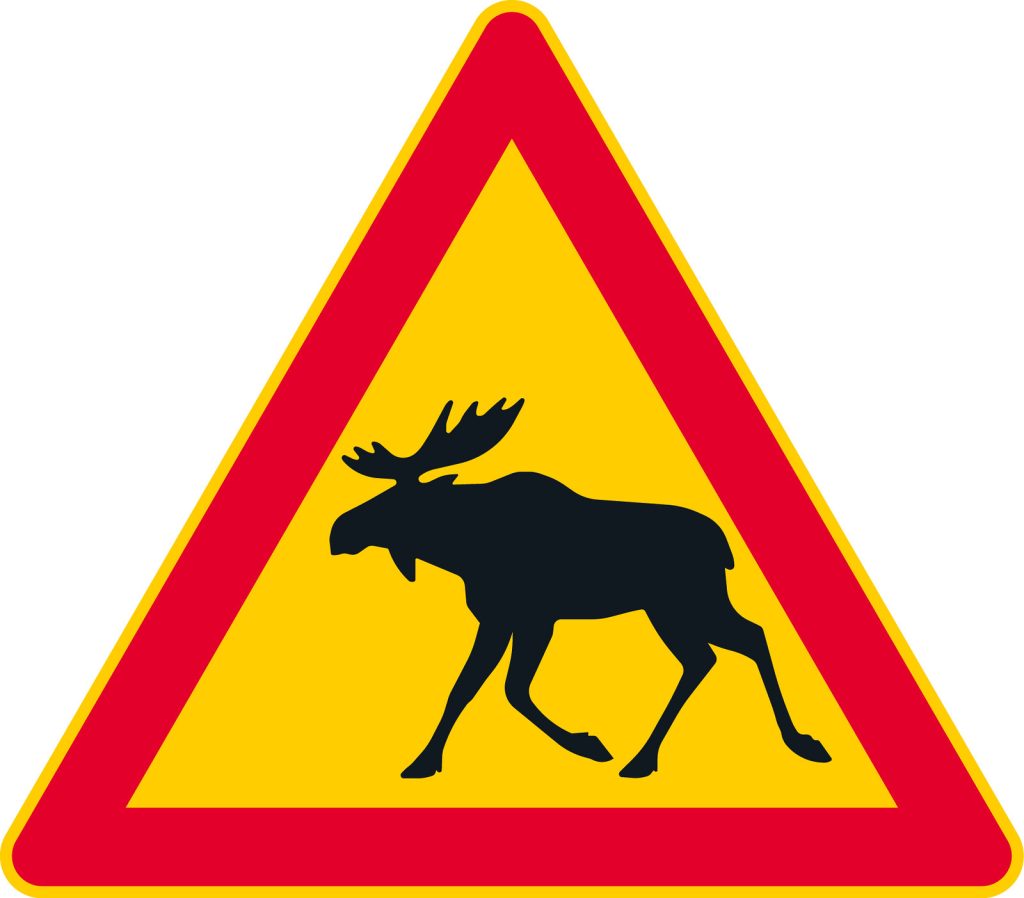 In the event of a road accident, call 112 and use a warning triangle and the hazard lights to warn other drivers. The emergency response centre at 112 will provide you with further instructions.
Finland by car -brochure
Targeted primarily to tourists, the brochure is available in eight languages (Finnish, English, Russian, Spanish, Italian, French, Japanese and Chinese). Printable PDF-documents in these languages are below. Printouts can be distributed for instance at car rentals, hotels etc.
The brochure is published by Finnish Road Safety Council and The Finnish Motor Insurers' Centre (Opens in a new window).
Print brochure
Finnish: Autolla Suomessa (Opens in a new window) (PDF)
English: Finland by Car (Opens in a new window) (PDF)
Russian: НА АВТОМОБИЛЕ ПО ФИНЛЯНДИИ (Opens in a new window) (PDF)
Spanish: Finlandia en coche (Opens in a new window) (PDF)
Italian: Guidare in auto in Finlandia (Opens in a new window) (PDF)
French: La Finlande en voiture (Opens in a new window) (PDF)
Japanese: 車で巡るフィンランド (Opens in a new window) (PDF)
Chinese: 自驾游芬兰 (Opens in a new window) (PDF)