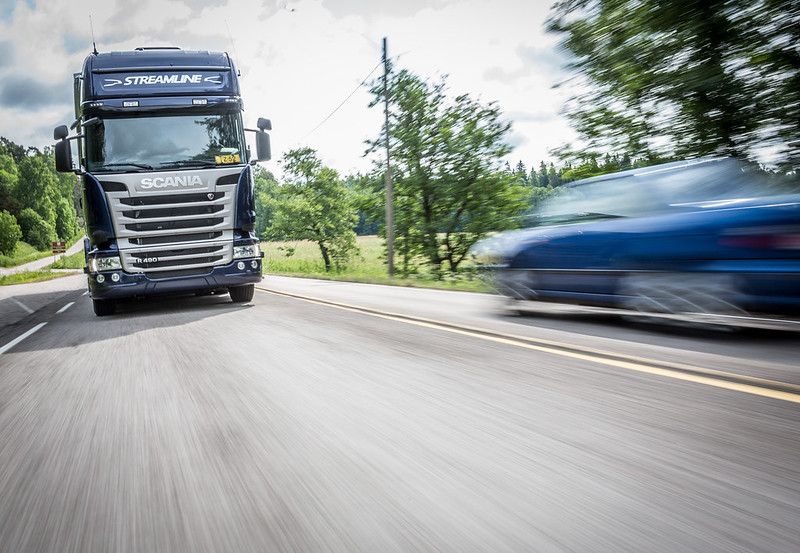 HGV drivers are driving professionals. Driving a HGV is nevertheless demanding, as drivers have other work duties in addition to driving. Fatigue is a key risk factor for professional drivers.
HGV drivers are transport professionals
HGV drivers can transport cargo or passengers. They transport goods, timber, soil and liquid materials on various vehicles, vans, semi-trailer and full trailer combinations and tankers.
Bus drivers work in transport services, local transport, rural and long-distance transport and chartered services.
Driving a HGV is a demanding task, as the drivers tend to have numerous work duties in addition to driving. They must transport the goods or passengers to the destination safely, reliably and on time. Drivers must be able to cope with high pressure in their job.
Fatigue is a key risk factor for professional drivers
Fatigue is a key risk factor in transport. Its effect is often overlooked or disregarded.
Fatigue is also one of the most important hazards in professional driving. There are many factors that cause and increase fatigue. In most cases, it is due to a lack of rest. It is difficult to determine the direct effect of fatigue in accidents and hazardous situations, but it is a factor more often than people think.
A study of the datasets of investigation boards found that fatigue had been a factor in one out of six fatal crashes, and almost one in five fatalities were directly caused by fatigue. The most common fatigue-related accidents are collisions and derailments, and they tend to be more common in summer.
Fatigue needs to be recognised. Drivers do not fall asleep out of the blue. There are various warning signs that should be recognised and addressed. When your eyelids start feeling heavy, you are definitely at risk of falling asleep at the wheel. Frequent yawning is another clear sign of fatigue.
Training promotes safety and alertness
HGV drivers must identify risks related to themselves and their vehicle as well as risks related to other drivers and their vehicles, pedestrian and cycle traffic, the road environment and conditions, and their work duties.
The importance of drivers' ability to drive proactively cannot be overestimated.
In recent years, a lot of effort has been made to develop the basic and further training of HGV drivers. A formal qualification has been required since autumn 2008 in passenger transport and since autumn 2009 in freight transport. Drivers who gained their licence prior to these dates must take a compulsory module of 35 hours to retain their qualification.
The aim of further training is to improve road safety and transport safety and drivers' ability to cope with their workloads.